You can make money with your metal detector, but it takes research and hard work to make it happen.
Once you have familiarized yourself with your metal detector, sweeping methods, and what the different sounds mean, you will be one step closer to finding treasure. Researching locations of interest is the next step in your adventure.
It is possible to make money with a metal detector, as people are often willing to pay for the chance to find valuable or interesting items. However, the amount of money that can be made with a metal detector will depend on various factors, including the value of the items found, the time and effort invested in the search, and the expenses incurred in the process.
One way to make money with a metal detector is to search for and sell valuable items that you find, such as gold coins, jewelry, or historical artifacts. These items can be sold to collectors or dealers, or they can be sold through online marketplaces such as eBay or Etsy.
Another way to make money with a metal detector is to offer your services to others as a metal detecting service. You can advertise your services online or in local classifieds and offer to search for lost items or conduct metal-detecting searches for people interested in finding specific items.
It is also possible to make money by finding and selling scrap metal. Many metal detectors are sensitive to the presence of metal, and you may be able to find and sell scrap metal that you find while searching for other items.
Overall, while it is possible to make money with a metal detector, the amount of money that can be made will depend on a variety of factors and will vary from person to person.
What Are The Best Places To Use a Metal Detector?
Virtually almost anywhere. The main key takeaway is research, research, research, and research. There are many good places to go if you do just a little research beforehand. You certainly have your basic, easy locations where virtually NO research is needed to find some close to you: The beach, gardens, parks, fields, woods, lakes, rivers, footpaths, churches & deserted towns. If you're willing to research, you can undoubtedly locate some older hidden roads and ghost towns with potential lost or hidden treasures from the past.
One thing you MUST, MUST, MUST do before going onto any land is to GET PERMISSION. Sure, there are plenty of BLM and public lands that you can detect without permission, but before going to a field or in the backyard of an abandoned farmhouse, it is essential to obtain permission first. Ensure you do all you can to find the owner(s) and ask for permission.
One of the best apps I found for finding the property owner's information is OnX Hunt Map App. "Public/Private Landowner Names and Boundaries with Nationwide Topo and Aerial. OnX Hunt is the #1 mapping and planning tool used by millions of hunters on and offline."
Places To Go Searching For Treasure and Metal Detecting
Let's dive deeper into places where you can find buried treasure.
There are numerous places where you can go detecting to delight in using your metal detector. It might be on a beach or in an area with many old antiques and artifacts. What we can discover in these locations depends on how old the home or land is. Finding many souvenirs such as old coins, relics, bottles, jewelry, lost things, or perhaps an entire collection would be fun.
Other easily accessible places to metal detect do not need to be far away. Your neighborhood park, city parks, campgrounds, and old battlefields are great for uncovering lost treasures and parts of history yet to be found.
Take the time to look around old and big trees, grassy locations, unpaved areas, or under park benches. It is possible to find brand-new coins, old coins, lost rings or earrings, wedding bands, bracelets, watches, kids' ornaments, and toys, all left or lost behind.
Remember what I said earlier — Always ask permission, and do not forget to check your local metal detecting laws for your state. Many times, even your specific county might have certain rules on metal detecting in that area.
Look in old ferry launches, old fishing areas, old swimming holes, and old bridges on the riverbanks. Where people gather, local beaches, old marinas, and ocean beaches are most likely the prime area for buttons, bullets, sinkers, Indian artifacts, old beauties, rings, coins, and ornaments.
In your local woods, you may look for foundations, cellar holes, old cemeteries or graveyards, abandoned mausoleums, and fields such as old farm fields, tobacco fields, cotton fields, livestock, sheep, or any farm field.
Do not forget to look on new paths and old overgrown courses, search near the roadway and check on trekking trails, old wagon roads, foundations, old cellar holes, and upturned tombstones. Or go to the primary entrance of the farm after heavy rain on the fields.
Metal detecting is a unique, adventurous, and enjoyable method of finding lost belongings or items of emotional value to us. Utilizing the metal detector in parks, beaches, woods, play areas, fields, riverbanks, old cellars, and graveyards, even in your yard, is an excellent way of starting and getting some practice. It is a fascinating pastime, too. Various locations bring different collections, treasures, and memories if we follow the correct code of ethics.
Treasure Hunting and Generating Income
First, we should check into the phrase 'Treasure Hunting' – searching for treasure. We can see that it is a hobby or task that involves hunting for precious metals, gems, etc. We can assume that any job or pastime, including hunting for such items, has an element of 'Treasure Hunting' included in it. This could include Metal Detecting, Wreck Hunting, Gold Panning, Bottle Digging, and Magnet Fishing.
Generally, Treasure Hunting is a collective name for a group of pastimes or tasks that look for treasure. Some (in fact, most) only participate in one specific type of hunting. Those who Metal Detect do not typically dive in wrecks – however, you will find that some of the pastimes overlap somehow.
The Next Concern is, How Can You Treasure Hunt, and Will It Make You Cash?
The short answer to this is 'yes'; it can make you money, but do not expect to make a fortune overnight. For example, if you look at Metal Detecting – a pastime I have been involved in for many years now – I started with a very old White's Coinmaster Detector that was my dad's. (Pictured below)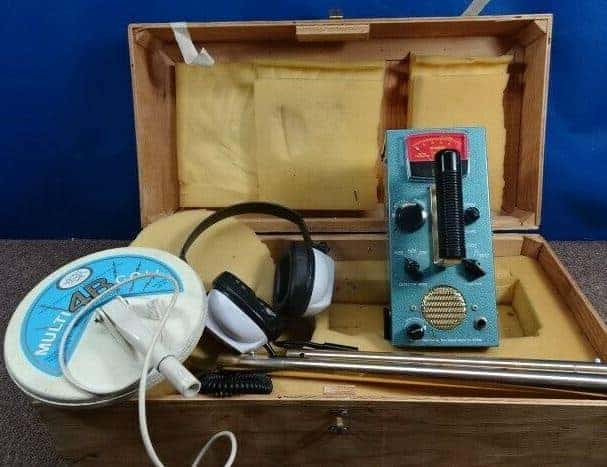 I finally purchased my own Garrett AT Pro Metal Detector in December 2012. I have now invested hundreds of hours searching parks, fields, beaches, mining claims, and the middle-of-nowhere Idaho mountains. I have found plenty of junk, scrap metal, many coins, trinkets, jewelry, and even a 50lb chunk of metal from the treads of an old Caterpillar D8H Crawler Tractor / Dozer 1958-1974.
The bottom line is that if you want to take up the pastime to make money purely – the odds are against you. If you're going to take up a hobby for fun and good exercise while still potentially finding some cool stuff, this certainly can be for you. Join a local detecting group and enjoy time with some new friends. You never know where you might end up. We did, and we ended up at a mining claim and found some gold.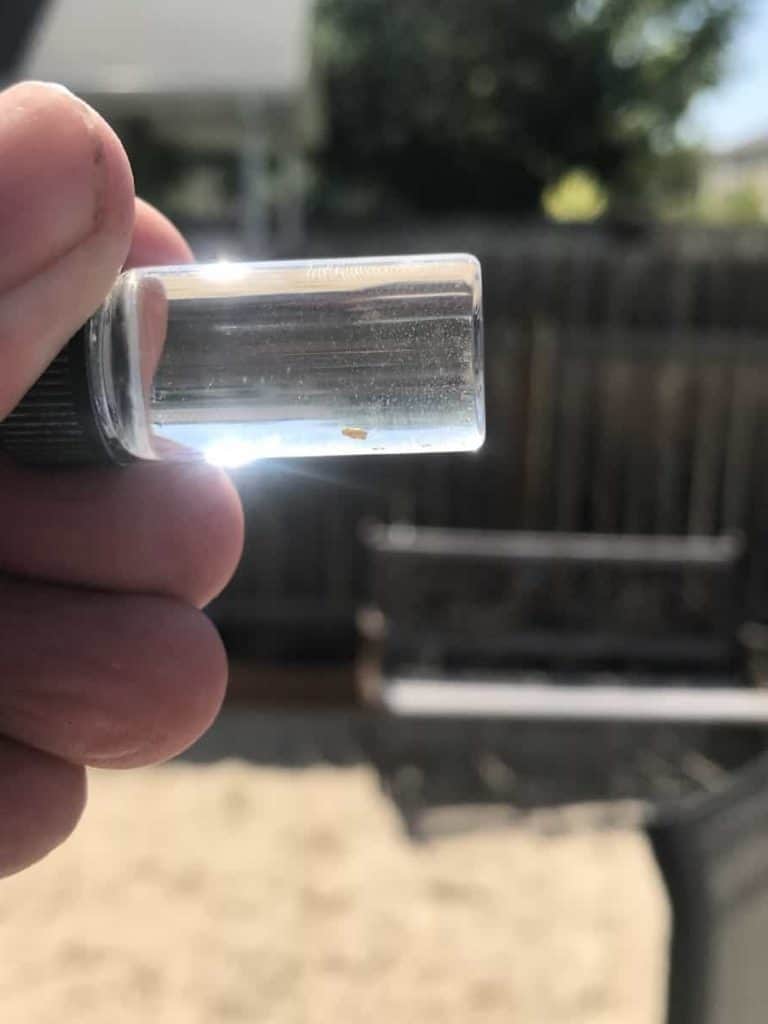 Then again, you can find odd pieces of metal as well.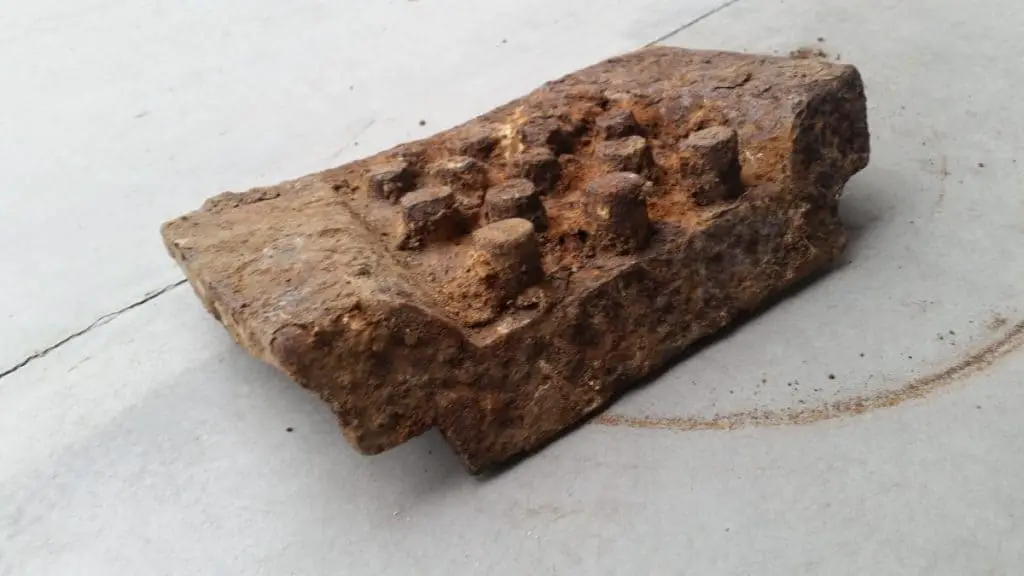 Have you ever played "treasure hunting" when you were a kid? Perhaps you would remember when you and your childhood buddies concealed each other's toys in the garden or some hidden location in the backyard and then had great enjoyment racing around trying to find the hidden gems.
Or you may think that treasure hunting is a video game for kids. The truth is that metal detecting, a form of "treasure hunting," is an activity enjoyed by thousands of adults (and kids) worldwide. The metal that people are searching for may be discarded pieces of aluminum, valuable coins, or other buried treasures, which might easily be discovered when identified by a metal detector.
Many have taken up metal detecting as a hobby. A hobby that also includes some great exercise as well. The miles of walking and getting up and down do wonders for the legs. Generally, a person's overall health also benefits from simply being outdoors in the fresh air.
The more typical types of this pastime are:
Coin Shooting: Your focus is to find historical coins which are not only essential but can also be unusual and rare. Start with places where people will likely lose coins, like schools, churches, beaches, and car parks. The older the site, the better.
Gold Prospecting: Treasure hunters in this group typically take the time to do extra research and effort to find caches of gold, silver, or any valuables rumored to be hidden someplace. Hundreds of Metal Detectorist clubs have been established worldwide for this hobby.
Gold prospecting with a club would offer more resources on the activity and tap into the experts' experiences. Numerous clubs also arrange regular treasure hunts and trips for metal-detector enthusiasts.
Relic Hunting: The items sought by relic hunters have historical significance, such as artifacts and weapons from past wars. These finds can be either extremely interesting or incredibly valuable. Sources for where to begin relic hunting consist of military records, maps of old war sites, old pictures, newspaper archives, and soldier diaries.
Beach Hunting: For beach fans, here is another factor to check out the beach more. Beach hunting with a metal detector is incredibly popular in coastal regions, specifically during the summer when hordes of tourists head for the beaches. Go there frequently enough, and you might discover lots of jewelry or other valuables left by others.
Now that you know all about metal detecting, you ought to understand it is an enjoyable pastime and is bound to supply lots of entertainment and exercise. Plus, it might turn into a profitable pastime if you are lucky or just hardworking enough! It is time to pick up the metal detector and get out there!
The Underwater Metal Detector
Two of my favorite 'underwater' YouTubers are Aquachigger and DALLMYD
They spend most of their time metal detecting rivers and lakes and just about anywhere they can find water.
Aquachigger tends to focus a lot on rivers and fields in the areas of American Civil War battles.

DALLMYD spends a lot of time in rivers finding phones, glasses, and GoPros dropped from people tubing. DALLMYD has been an interesting channel, starting with gaming and then changing into fishing, which now has morphed into metal detecting/diving for treasures.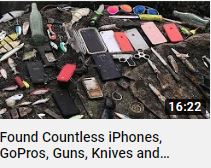 Many of the more current metal detectors made now are mostly or all waterproof. Many beaches and underwater metal detectors are rated for about 200′ underwater. Many other metal detectors are generally rated for about ten feet underwater.
One of the best metal detectors today; is the Elsec 5000 Diver Held Magnetometer made of tough non-corrosive material for heavy-duty, professional, and amateur divers alike. Elsec was the world's first-ever company to use the pulse induction technique of metal detection in commercial use in the early 60s. Utilizing the best quality electronic components to manufacture an underwater metal detector satisfies dependability and simple upkeep.
Go here to read our Beginners Guide To Metal Detecting.