Before you begin metal detecting, you will need a metal detector. Each person has preferences and needs, so it is best to choose one right for you instead of what is right for someone else.
To choose the right metal detector for you, start with knowing the climate, land composition, and if you will be detecting in or around water. Next, choose a detector that fits your hunting desires of land-based, coin, relic, underwater, gold, or precious gems. The adjustability of the height and length is crucial if you are tall, short, or plan on sharing your detector with someone else.
Choosing a metal detector that fits your usage needs and desires is also essential. Whether detecting is merely a summer hobby, a continuous weekend adventure, or perhaps you want to go professional and travel the world finding treasures, there is a metal detector right for you.
Choosing the right metal detector can be challenging, as many different models are available on the market, each with its unique features and capabilities. To choose the right metal detector for your needs, consider the following factors:
Purpose – What do you plan to use the metal detector for? Are you looking for a specific type of metal, such as gold or silver? Do you plan to use the metal detector in a particular location, such as on the beach or in the woods? Knowing the purpose of your metal detector can help you narrow down your options and choose a model best suited to your needs.
Budget – How much are you willing to spend on a metal detector? Metal detectors can range in price from a few hundred dollars to several thousand dollars, depending on the features and capabilities. Determine your budget and look for a metal detector within that range.
Features – What features are you looking for in a metal detector? Do you need a detector with a waterproof search coil? Do you want a model with a built-in GPS? Consider the features that are most important to you and look for a metal detector that has those features.
Brand – Are you loyal to a particular brand of metal detector? If so, consider sticking with that brand when making your decision. If you are open to trying out different brands, consider researching the reputation and customer satisfaction ratings of different brands to help you make your decision.
Choosing the right metal detector will depend on your specific needs and preferences. Consider the purpose, budget, features, and brand of the metal detector when deciding to ensure that you choose a model best suited to your needs.
What Is the Best Metal Detector for The Money?
Ask 100 detectorists, and you will likely get 97 different answers. The short answer is as follows. This is just a general guideline for other brands and their uses.
How Much Does a Decent Metal Detector Cost?
If you are serious about metal detecting as a hobby, there are high-tech metal detectors for as much as $10,000. We do not recommend spending that much if you are new to the field or want to try it out. A good metal detector will cost an average of $400 ~ $600, a relatively reasonable price.
Metal detecting has quickly become one of the hottest pastimes. You have probably seen people using metal detectors on beaches and at parks. Your neighbor's kid informed you how he discovered a historical gold coin in the backyard utilizing his metal detector and made some money offering it to the antique store down the street.
Your good friend has bought one of the sleekest-looking metal detectors and must show it off. That sounds excellent; however, before jumping onto the bandwagon, ensure you understand how a metal detector works and how to get the ideal one for yourself.
Although many brands are offered, hobby metal detectors have distinct parts and components. Generally, the metal detector includes a stabilizer to keep the system constant as it is swept to and fro. A control box consists of the circuitry, controls, speaker, batteries, and microprocessor. There is a shaft that links the control box and the search coil. Last but not least, there is a search coil to spot the buried treasure.
Metal detectors operate based on the concepts of electromagnetic induction. In the presence of a metal item, this magnetic field is changed and induces electrical currents called eddy currents in the metal item.
Can You Rent a Metal Detector?
Yes, you most certainly can. Places like Tate's Rents or other equipment rental shops will rent you a metal detector for the day or the weekend. Prices will vary, but the average monthly rental cost is about $30. Metal Detector Rental Shops typically stock low-end metal detectors, so you will not find any high-end fancy ones for rent. I know in Boise, ID, and the surrounding area, Tate's Rents has the Garrett ACE 250 or 400, an excellent beginner's detector. This is perfect for getting you started and familiar with metal detecting.
A metal detector can vary between $100 and $900. (or more) Of course, added features and higher sensitivity included a higher cost. Here are some factors to consider before dedicating to your metal detector:
Desired Use – What do you use the metal detector for-gold prospecting, house or work use, jewelry hunting, relic searching, coin shooting, or beach hunting? While the most common detectors in the market are "basic function" metal detectors, there are designs that cater to activities.
Frequency of Use – How typically do you treasure hunt? Look for a design with more electronic features and greater precision if you plan to utilize a metal detector several hours a week. Remember what we stated previously, added features indicate a heftier price tag.
Experience of User – Metal detectors come in different sizes and intricacies. Numerous brands have fuss complimentary models developed, especially for juniors.
Cost – Metal detectors are available to purchase on their own. However, you might wish to use your own devices, such as earphones, digging tools, and bags. The merchant will typically offer a discounted rate if you buy the accessories with a metal detector.
Guarantee – Check out the guarantee period for the item. A lot of brands offer a 5-year warranty for their products.
More notably, do your research!
Whatever you are trying to find in a metal detector, there will be a metal detector to suit your needs.
What Should I Search For In A Metal Detector?
You should certainly check out the features of each before buying one. Metal detecting is an enjoyable pastime, but having the incorrect equipment can cost you money and time. When purchasing a metal detector, think about the cost, but it is certainly not the only thing to think about. Metal detectors can range from a few hundred to many thousands of dollars. There are also some technical things to think about as well.
Some metal detectors utilize BFO (Beat Frequency Oscillation). This technology includes two coils of wire. The two coils are represented by two wires, which are large and small. The large coil can be discovered in the detector's search coil, while the little coil is found on the System Control Pack. The coils are linked to an oscillator, which produces pulses of current. The pulse travels through the coils to create radio waves.
A receiver within the System Control Pack gets the radio waves triggering it to make a series of tones based upon the radio waves' frequencies originating. Once the detector search coil encounters a coin or any metal product, it is surrounded by an electromagnetic field, which causes interference with the frequency. The tone produced by the receiver is then changed. In selecting the best detectors, you must choose the ones with BFO. This innovation is the easiest to use and the cheapest to own.
Metal detectors utilizing PI (Pulse Induction) technology often use a single coil or even a series of coils that work as receivers and transmitters. The brief bursts of electricity can pass through a coil or wire, which triggers magnetism. If the bursts of electrical current are stopped, the magnetic field will reverse its polarity.
When a sharp electrical spike is developed, more pulses are generated. The entire procedure will repeat and work as a series of echoes, giving it various reports depending on the metal it has encountered. Therefore, this type of detector is unsuitable for discrimination between numerous coins or metals. This is proper to utilize in locations where saltwater and metals can be discovered.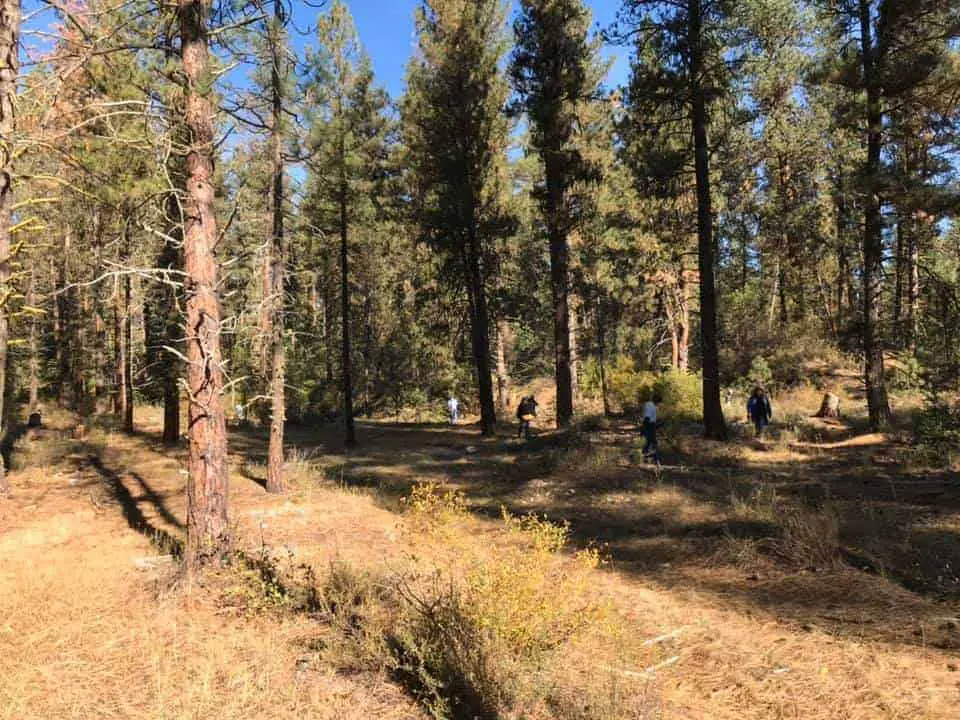 VLF (Very Low Frequency) is a metal detector having two search coils. The two coils are the "transmitter coil," which quickly transfers electricity, and the other is known as the "receiver coil."
Now that you have learned the three different types of metal detectors, it's up to you to choose the type of detector you want to use for your searches.
A Review of Popular Metal Detector Products
If this is your first metal detector purchase, consider getting expert and professional advice to ensure you have the best option. Metal detectors feature a control box that contains the circuitry, controls, speaker, batteries, and the microprocessor; a shaft that connects the control box and the coil; a search coil that senses the metal; and a stabilizer that keeps the system stable as it is moved. The efficiencies of the detectors are based on the functions of these parts.
Picking the Right Metal Detector
Tesoro Metal Detector
The Tesoro Golden uMax is a metal detector that, at less than 2 ½ pounds, allows you to manage what you want to discover. It is the lightest detector in the market with full-size depth, sensitivity, four-tone audio ID, and a user-adjustable Notch Filter Discriminate.
The other type is the Tesoro DeLeon, a metal detector designed for the Target Identification Detector (TID), named after the famous explorer Ponce de Leon. He searched Florida looking for treasure and the Fountain of Youth. The DeLeon is developed as a simple-to-use, turn-on-and-go detector.
There are different types of Whites metal detectors to select from. The Whites E-series metal detectors include the following designs. The DFX™, is an excellent design that ultimately integrates turn-on-and-go simpleness with advanced microprocessor technology. It has an operating frequency of 3 kHz and 15 kHz. The XLT® Metal Detector is a detector that supplies high efficiency with the best versatility, simplicity, and flexibility at its best. It has five programs, 10 Basic Adjustments, and 29 Pro Options. The MXT has three operating modes– gold prospecting, coin/jewelry, or relic.
Dr. Gerhard Fisher, a German immigrant, acquired the first patent ever issued on aircraft radio instruction finders in the late 1920s. Fisher's 1266-X comes factory shipped with 8-inch Open Center Spider Coil, instruction manual, and Fisher's 5-Year Warranty. Its dual discrimination system allows you to browse at great depth. This unit does not work effectively on wet saltwater beaches.
Tracker IV this model consists of a built-in Automatic Ground Tracker capable of preserving ground balance. The good idea about this detector is that it is used at a very reasonable price and is also user-friendly. It can provide efficient performance in various applications.
The Minelab Explorer II, priced at roughly $1395, is a coin and jewelry detector with an operating frequency between 1.5– 100 kHz. The signal takes a trip much more in-depth at a lower frequency, and the signal spots object close to the surface at a higher frequency.
Look no further than the Garrett ACE 400 for a perfect entry to a mid-level metal detectorist who wants to hunt for all types of treasure, including coins, jewelry, relics, and gold. The Garrett ACE 250 metal detector is one of the best-selling detectors. Yet another excellent entry-level detector for beginners. Some of the best features of the ACE 250 are its easy-to-use control panel, notch discrimination, and target depth indicator.

A Look at Used Metal Detectors
There are numerous metal detectors – gold, coin, gem, relic-searching, beach-hunting, underwater, and gold metal detectors. Purchasing a metal detector can be a complicated affair. Before buying a metal detector, here are a few things to consider.
How often will it be used? Purchasing one with plenty of functions may be an excellent concept if it is for a new pastime. Where will it be utilized? Will it be used on the beach, undersea, or in the woods? Who will use it?
How much will you spend on a detector? Purchasing used metal detectors normally provides the best value for your cash. It is best to buy a used metal detector from a highly regarded dealer rather than a classified ad.
Most dealers provide a cashback warranty or a trade-in alternative. Most dealerships do sell used metal detectors. If you are buying from somebody other than a dealer, make sure it is someone you know and trust. Just keep in mind there will not be a warranty for purchasing a used detector from someone online. There is nothing wrong with buying a used metal detector from someone online or through an ad but do purchase at your own risk.
Go here to read our Beginners Guide To Metal Detecting.